Ethiopia's Gesha variety possesses a delicate elegance. From the moment it enters the mouth it is accompanied by a strong jasmine and lychee aroma. Amidst the brightness, the scent of ripe grapes can be detected, while a blueberry flavor makes an unanticipated visit as the coffee cools down to milder temperatures. Such is the multi-faceted flavor typical of the anaerobic fermentation process. It certainly lives up to the reputation as our choice for best Yirgacheffe of the year.
Tasting notes: Jasmine, Litchi, Peach Jam, Grape, Blueberry
150g
Regular price
Sale price
¥3,000 JPY
Unit price
per
Sale
Sold out
View full details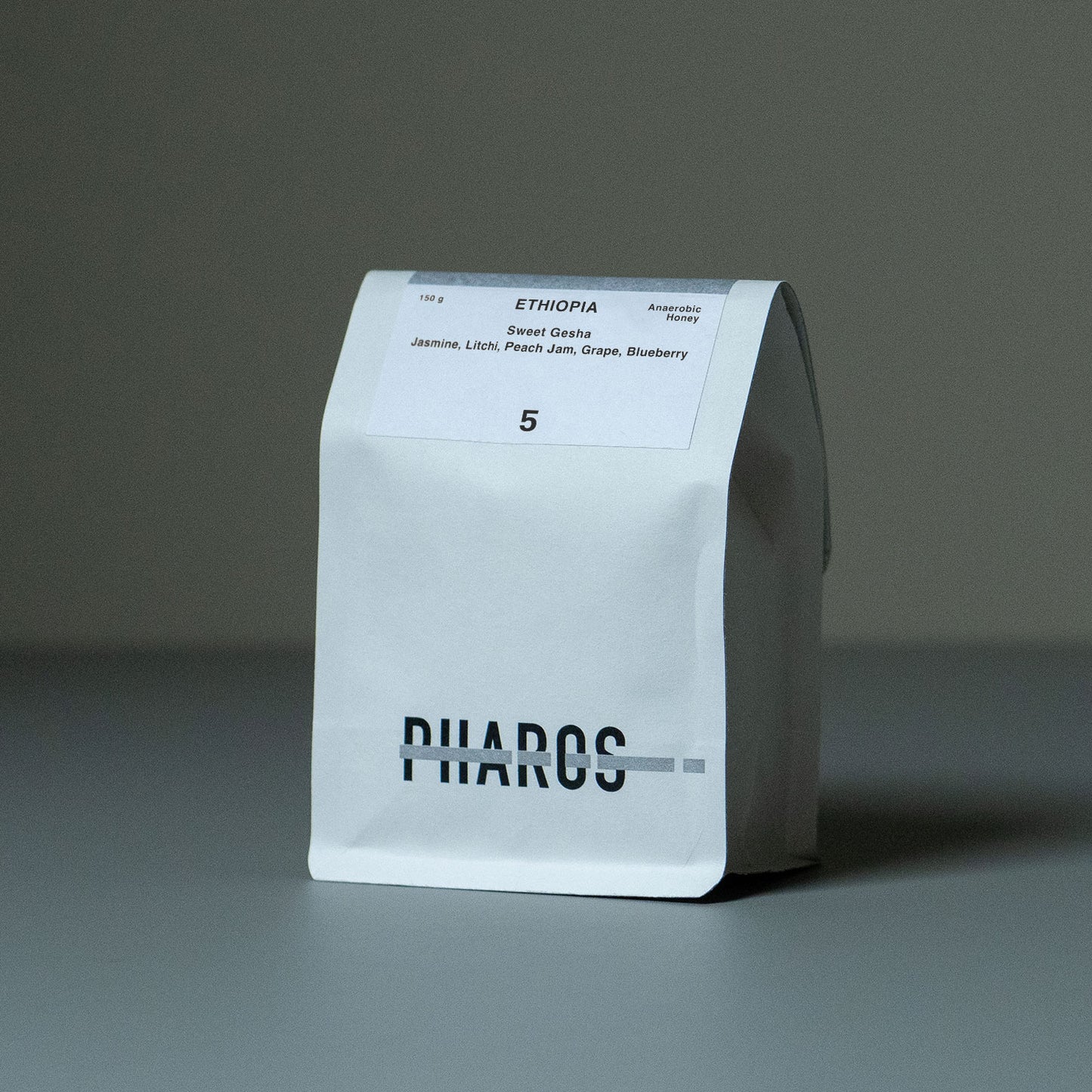 Whole Bean Only
We only sell whole coffee beans and do not offer grinding services. We recommend grinding the coffee beans just before brewing to ensure the best flavor.
*We ship coffee beans within 40 days after its' roasting date to ensure flavor.
Resting the Beans
Our coffee beans need some time to release the carbon dioxide inside. This process allows the coffee to develop more completely, improving its flavor. A light-roasted coffee bean degases slowly, so we suggest you begin enjoying our coffee between 20 to 30 days after the roasting date and finish it no more than a month after the package is opened.
Notes on Ordering
We will ship within 3 days after confirming your order. Once the shipment is complete, you will receive an email with the tracking number.
*Regular shipping fee is 500 yen. Free shipping for purchases over 5,000 yen in Japan.